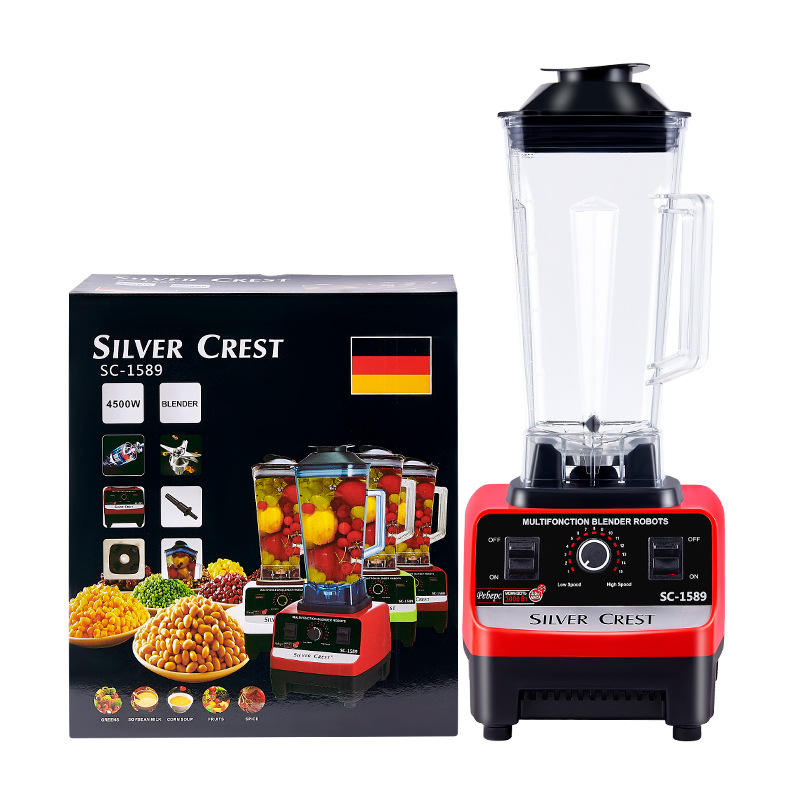 WORLD BEST AND MOST

POWERFUL

HEAVY DUTY BLENDER, CRUSH YOUR

BEANS,

TIGER NUT

AND OTHER CEREALS IN SECONDS
3000W Silver Crest Industrial heavy duty Blender..
Allow to Test it before you make payment...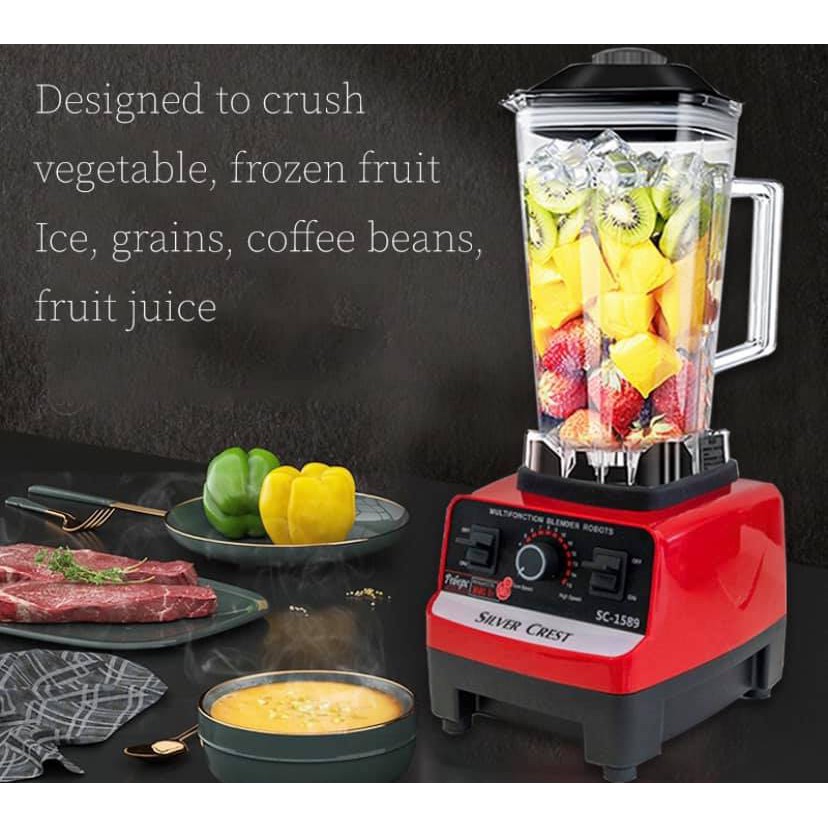 WHAT CAN I USE THIS BLENDER FOR

?
This Juicer can mix or make any kind of fruit or vegetables.

It has the ability to crush difficult fruits such as Coconut, Carrot, Apple, Mango, etc

It can also be used to make baby foods

It can be used to make smoothies.

It can be to grind dry or wet Beans to Powder for Moi and Akara

It can be to grind Debino (DATES) to Liquid

It can be to grind Tiger nut to Liquid

It can be to grind Bambara Nut(OKPA)

It can be to grind Coconut to Liquid

It can be to grind Dry Corner to Powder

Quick speed, can make a cup of juice within 1 minute.

Strong Coil and Durable Engine

And More with Unique Features you cannot find in any others with 3000 Watts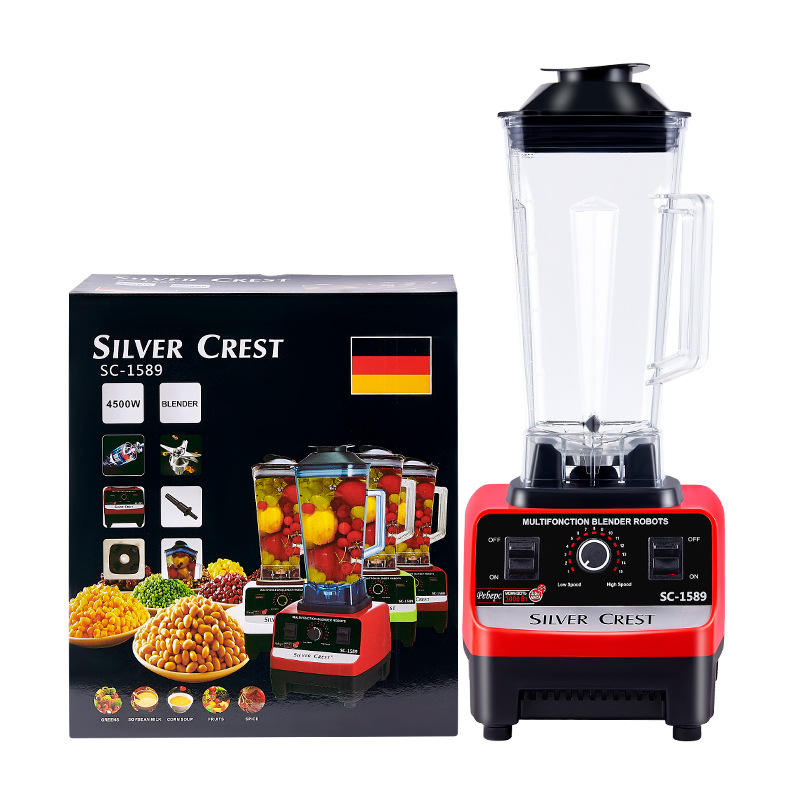 2000ml capacity polycarbonate jar.

3000 Watt

BPA free safety container, powerful motor and durable blade.

Multi-function options such as pulse and speed control from vegetables/fruit, ice-blending etc.

Suitable for smoothie, ice crush, fruit juice, vegetables, juice, soya milk, etc.

Comes with 6 high quality stainless steel hard blades and heating function.

High speed motors and an advanced cooling fan.

Provides an optimum reliability during peak hours of operation.

Over current/temperature protection system.

Unbreakable Plastic Jug

Variable Speed Function

Pulse & Smoothie Function

Non Slip Feet

GT6 Edged Hardened

Steel Alloy Blade
1) Multi-Functional:
The new vision blender comes with 8 speed and 4 preset program, different speed allows you process food of various hardness. You can conveniently make delicious smoothie, your homemade baby food, hot soup, even pulverize nuts into butter.
2) Powerful & High Performance:
Speed up to 32000 rpm, 3200W and 6 blades in stainless steel. High cutting efficiency, the food can be completely mashed in seconds and its cell wall rupture rate is as high as 90percent or more, which can maximize the extraction of nutrients and vitamins from foods. It is the best cooking blender for the elderly and children.
3) Most Professional Smoothie Maker:
Made from high quality materials that can be used for more challenging tasks. Robust 2.25 engine, unique one-piece BPA-free jug, 3-layer stainless steel blades and electronic controls complement each other. which can crush anything you throw at it with ease.
4) Easy To Use & Clean:
The clear control panel makes it easy for you to choose the mode you need. The jars and blades are removable for easy cleaning, with a drop of dish soap and warm water, the blender could clean itself in 1 minute.
HOW TO USE IT



Watch the video below to see how to use heavy duty blender
ALL ORDERS ARE DELIVERED WITHIN 1-5 WORKING DAYS
WE ARE CURRENTLY SELLING THIS PRODUCT AT A PROMO PRICE
NORMAL PRICE IS N38,000
WE ARE CURRENTLY SELLING AT A PROMO PRICE OF N27,000
KINDLY TAKE NOTE
Please ensure you are FULLY ready for this ORDER and the money to pay at the point of Delivery is available before placing your order.
Kindly Don't Place an order if you would be traveling soon, or you are not financially ready to receive the order in 2 - 4 days.
Delivery is 1-2 working days in Lagos and 3-5 working days outside Lagos
Before you place your order below, make sure that the money is available and you won't be traveling out of town within the next 1-5 days.
FILL THE FORM BELOW TO PLACE YOUR ORDER IMMEDIATELY

Disclaimer
This site is not a part of Facebook website or Facebook Inc. Additionally, this site is NOT
endorsed by Facebook in any way. FACEBOOK is a trademark of FACEBOOK inc.