3-in-1-VITAMIN C BEAUTY COMBO: VITAMIN C SERUM + VITAMIN C SOAP + VITAMIN C POWDER FOR EVERY WOMEN
The Best Time To Look Good is Now
Clears Acne & Spots | Anti Ageing | Fades Hyperpigmentation | Fades Stretch Marks
Lack of " Vitamin C " On Your Skin could be Dangerous!
Why the Use of Vitamin C Serum?
The Vitamin C Serum is a 100% Natural Oil that boosts your skin's collagen production to give you firmer,

more plump skin and smooth out fine lines and wrinkles.

The

antioxidant properties of vitamin C help fight free radicals and damage caused by UV radiation.

The result is anti-aging action for younger-looking skin!
The Natural properties of the Vitamin C also posses the ability to fade Hyperpigmentation, Stretch Marks, Scars, Acnes and Dark or Red Spots.
Vitamin C Deficiency on Skin could also cause Hyperpigmentation, Stubborn Sun Burns, Stretch Marks, Acne etc...
Research proves that the " Vitamin C Serum" is the Most Effective!
Natural Skin Glow Secret!
Lack of " Vitamin C and Vitamin E " On Your Delicate Skin could be Dangerous!

See Below a Result Pulled Out from Google!
Introducing

PRETTY COWRY VITAMIN C & E SERUM, POWDER AND SOAP
Get Rid of Wrinkles,Dark Spots,Stretch Marks, Anti-Aging & Get a Celebrity Glowing Skin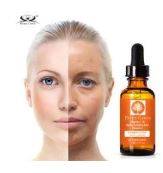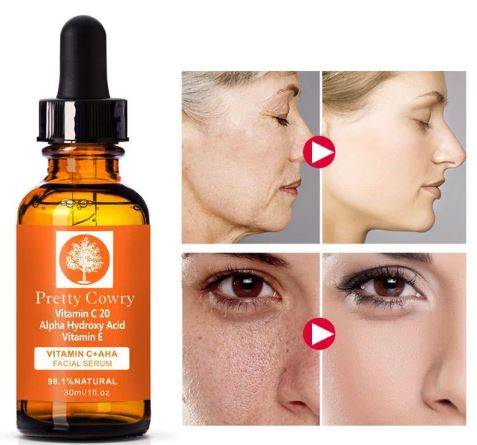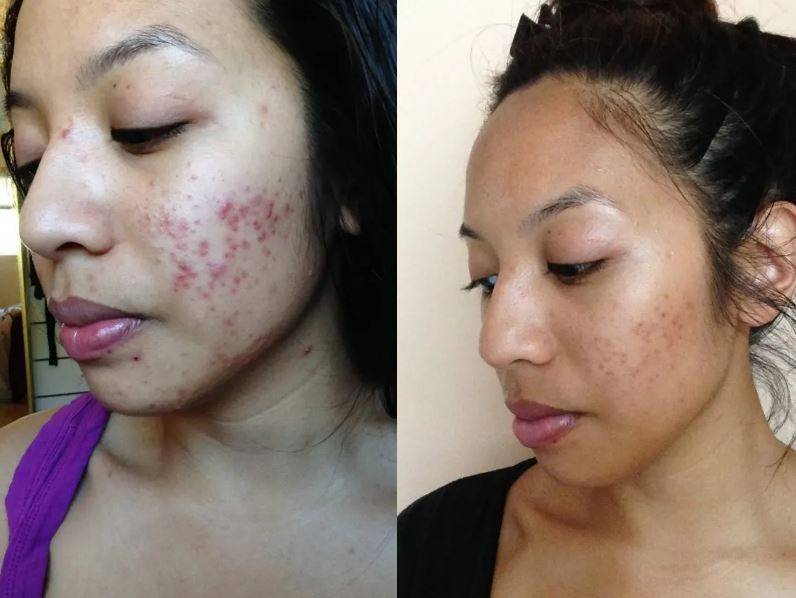 Join 1,000+ Happy Customers with the Award Winning Product
OUR AMAZING SERUM GIVES YOU CELEBRITY SKIN IN A MATTER OF DAYS
HOW DOES THIS AMAZING PRODUCT WORKS
This serum is the flagship of our face serum product line. With all our heart, we successfully take full advantages of all the unique ingredients to reach the perfect effect for our beloved customers. All the ingredients are natural and skin-friendly. This serum could be effective quickly. We strongly recommend you to use it for long term. If you got any skin problems or worrying about other serums might contain harmful materials, go for Pretty Cowry.
12 BENEFIT OF VITAMIN C SERUM ON FACE
What makes it so special?
Hyaluronic Acid

: This ingredient could act as a healer to your facial skin. With its incredible function of hydrating and moisturing, hyaluronic acid helps dry skins to hold moisture and draw it deep into the skin. What is more, a long-term use would makes your skin smooth.

Vitamin C & vitamin E

:These two different kinds of vitamins share a common function. Blend with hyaluronic acid synergistically, vitamin C & vitamin E works together to make your skin brighter, firmer and younger. These ingredients aim to solve the most common skin problems such as wrinkles, dark spots and sun spots.

Skin-friendly

: This serum with its plant based formula abandoned any of that color ingredients to maintain the purity and its original functions. So there is no need to worry about additional chemicals2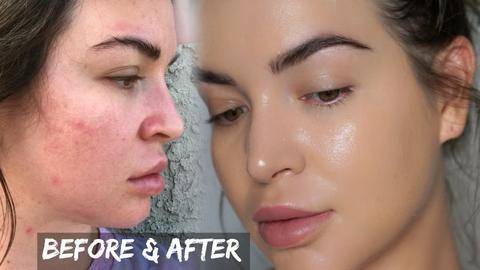 Disclaimer: The Results shown are based on active and strict observation of serving regimen. Results may vary based on individual user.
OMG!
Works Great for Dark Circles & Stubborn Sun Burns!
Brighten facial skin

Anti-aging

Remove wrinkles

Heal damaged spot

Keep your skin moisture and hydrate

Stretch Marks

​Whiten your facial skin
Vitamin C helps lighten hyperpigmentation and brown spots. It also

inhibits melanin production for evening skin tone and brightness.

Vitamin C gives you some added sun protection by thickening the dermis layer of the skin to help guard it against harmful UV rays and sun exposure.
**3 Bottles will last for 2 Months**
HOW TO USE:


1. Apply a small amount to area on face
2. Lightly massage with fingertips in a circular motion until absorbed
3. Can be used daily, morning or night.
Allow 2 weeks of usage to see the effectiveness.
Note:

1.

Non-irritating

formula great for

all skin types.


2. Great for

sensitive

and

dry skin.


3. 100% Effective with

no side effects,

zero bleaching.
Take 5 drops of the serum and combine it with 10ml of water to make a serum mask with our mask towel. In this way the serum would be more easy for facial skin to absorb.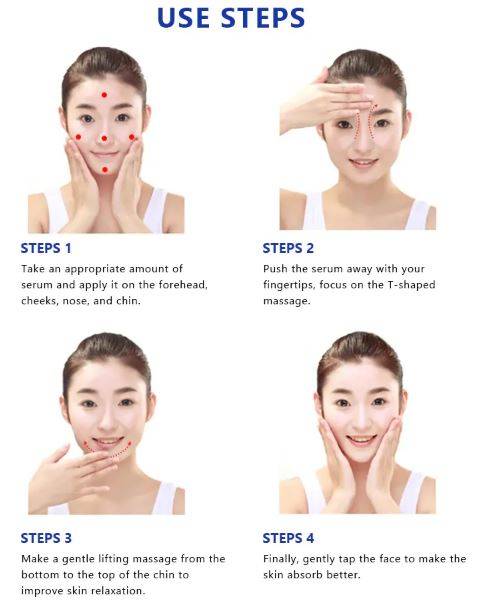 Customers are loving our Products Nationwide!
**CAUTION: Please do not order if cash isn't readily available or if you'd travel within the period. Except someone is Picking up on your behalf, we are been charged for any order made here, so please do this only if you are ready, thanks and God bless you....**
100% Natural! Not Sold in Stores
100% Natural Vitamin C Serum
PRICE
1 Vitamin C Serum+ 1 Free VC Powder=

N7000

1

Vitamin C Serum

+ 1 Vitamin C Soap+ 1 Free VC Powder=

N9000
2 Vitamin C Serum +1 Free

Vitamin C =

N13000



You will receive the item(s) within the next 0-3 working days. Same day deliveries happen within Lagos. For further inquiries, kindly Call or whatsapp us on this number 08159381968
Kindly Fill the Form Below to Order
This Website Is No Way Affiliated with Facebook Or A Part Of The Facebook Website Or Facebook Inc at All. Once You Leave Facebook, The responsibility Is no Longer on Their Website.
Additionally, This Site Is Not Endorsed By Facebook In Any Way. FACEBOOK Is A Trademark Of FACEBOOK, Inc.